While Judge Myriam Lachance acquitted Jonathan Lessard of 1st degree murder of Serge Schinck on Friday, January 15th at the Valleyfield courthouse, the victim's daughter, Tracy Schinck, is disappointed with the decision and she wants an appeal to be filed with the Court of Appeal.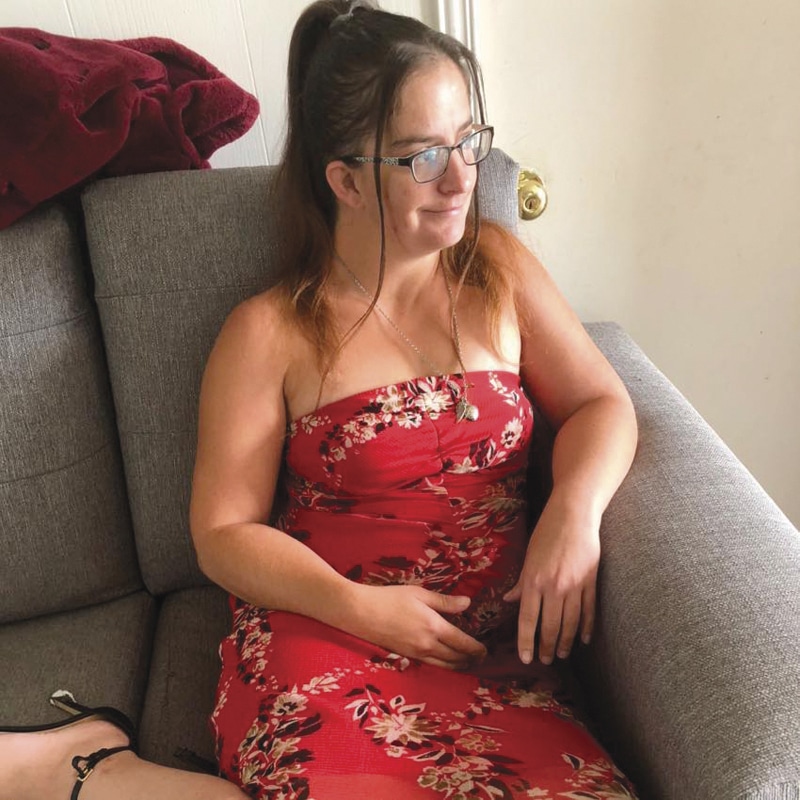 Tracy Schinck is convinced that Jonathan Lessard was not in toxic psychosis when he took the life of her father. (Photo Facebook)
The word deception is putting it mildly when Tracy Schinck talks about the emotions that have pervaded her since Judge Lachance acquitted Jonathan Lessard. For Mrs. Schinck, Judge Lachance's decision is far from getting justice. Tracy Schinck says she does not believe the version given by Jonathan Lessard during his trial. She is sure that he was not her father's roommate.
"My father lived behind our house, she says. Our backyards were separated by a fence. If my father had a roommate, he would have told me about it or I would have noticed since I would have seen that person."
Premeditation
Serge Schinck's daughter is convinced that Jonathan Lessard broke into her father's apartment and that the murder was premeditated. "His version does not make any sense, insists Tracy Schinck. Jonathan Lessard did not suffer from psychosis. When I showed up to my dad's house on Sunday morning and came face to face with Jonathan Lessard, he spoke to me normally. He showed no signs of psychosis. He didn't seem intoxicated. He told me that my father was not there, that he had gone on vacation to the States."
Tracy Schinck believes her father's assassination was an order that was placed with Lessard. "I believe someone close to my father asked Jonathan Lessard to commit the murder. I also believe he did not act alone. However, the investigators did not accept my theory. They said that they had concrete evidence and that Jonathan Lessard would be found guilty of 1st degree murder. The concrete turned to sand."
Mrs. Schinck says she has nothing to reproach the work done by the prosecutors of the Director of Criminal and Penal Prosecutions. On the other hand, she admits that she will no longer be able to trust the courts. "There were 174 weeks between the murder and the verdict. All the while, I kept my hopes up, telling myself that justice would be served. That does not make any sense. In her ruling, the judge said she did not believe Lessard's testimony and yet acquits him. By finding him guilty of manslaughter, Jonathan Lessard could get out of jail quickly since there is no minimum sentence in the Criminal Code. Suppose he is released in 2 years, do I want to explain to my children that they might run into their grandfather's murderer on the streets. Would the judge agree to have him as a neighbor?"