On June 20th , the police from the Sûreté du Québec carried out a maritime patrol on lac St-François, covering the RCMs of Beauharnois-Salaberry, Haut-Saint-Laurent and Vaudreuil-Soulanges Ouest.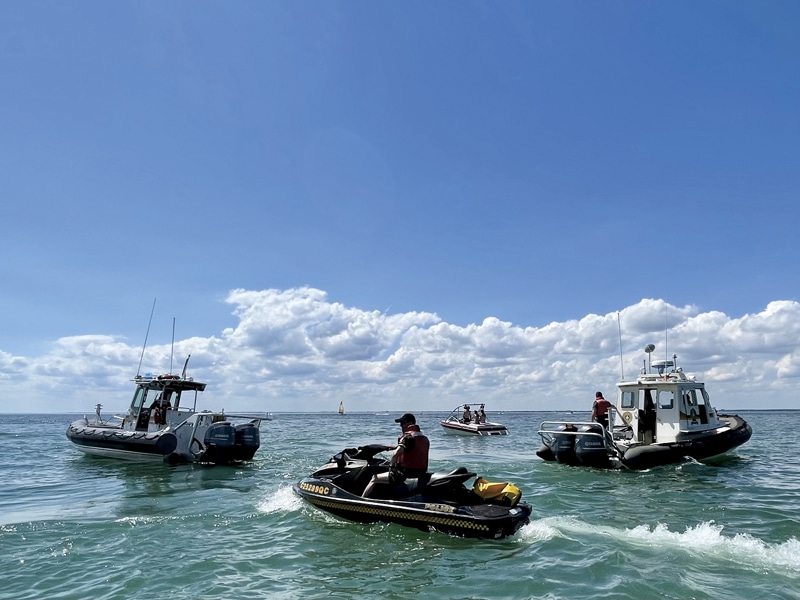 During the day, patrollers in boats and personal watercraft checked 28 boats and 17 warnings were issued concerning, in particular, non-compliant equipment or missing documents. In addition, the police proceeded with the expulsion of 2 boats from the body of water and issued 3 tickets. A motorized boat operator was issued a ticket for $ 275 for not having his operator card with him.
Although the season is already underway, the Sûreté du Québec will be present on the waterways throughout the summer to make boaters aware of the importance of adopting safe behavior when travelling on the various waterways. It is important to remind boaters of the laws and regulations in effect in order to prevent collisions with serious injuries or even fatalities.
The Sûreté du Québec reminds us that according to the law, there must be a compliant life jacket or personal flotation device for each person on board a boat, including human-powered boats. In addition, police officers can expulse offenders from a body of water when they notice an offense that poses a risk to safety. In this regard, Transport Canada emphasizes that most of the boaters who lose their lives on the water each year in Canada did not wear a flotation device or they wore it incorrectly.
The SQ would like to remind you that it is essential to navigate while remaining sober, navigate at a safe speed, become aware of your environment and prepare for your outings.