In a context where labor issues are critical in certain specialized sectors, the Integrated Health and Social Services Center of Montérégie-Ouest (CISSSMO) is temporarily modifying the offer of obstetrics services in its two hospitals in order to provide families with safe, quality obstetrical care and services.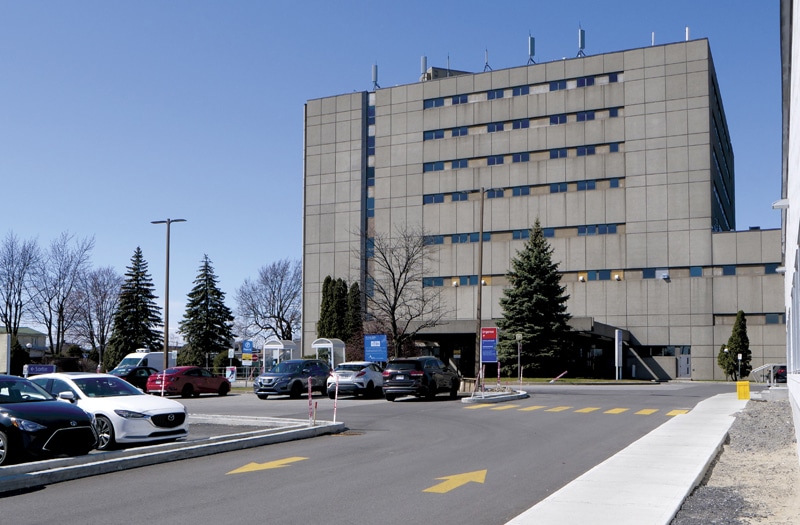 The Mother-Child Center at Hôpital du Suroît could be a thing of the past in the coming weeks. (Photo Steve Sauvé)
It is via a press release that the CISSSMO announced, on Monday April 5th , that an agreement was reached with the CIUSSS de l'Ouest-de-l'Île-de-Montréal in order to be able to perform certain planned deliveries from moms in the territory over the next few months.
The CISSSMO ensures that the objective is to keep most of the patients in spontaneous labor as well as the planned Caesarean sections at the Hôpital du Suroît and at the Hôpital Anna-Laberge. However, transfers will be planned and directed in a safe and organized manner to the hospitals of the CIUSSS de l'Ouest-de-Île-de-Montréal.
In addition to fulfilling the function for which they have studied, doctors will have a new function. They are the ones who will have to communicate with all the affected patients in order to discuss more fully the terms of this reorganization of services, including compensatory measures for transport.
"We want to limit transfers to the hospitals of the CIUSSS de l'Ouest-de-l'Île-de-Montréal as much as possible, but it is above all important to ensure safe and quality services for mothers at this pivotal stage in their lives and that of their baby, says Patrick Murphy-Lavallée, Deputy President and CEO of the CISSSMO. Due to a critical shortage of staff in the birthing units of our two hospitals, we must set up these service corridors which allow deliveries to be maintained in our two hospitals while reducing the risk of service breakdowns, by providing safe care, and reducing the burden and pressure on our staff."