As tradition dictates, thousands of foreign workers will soon be arriving in Quebec to help out in the fields. However, in order to facilitate arrivals, the federal government has allowed workers to be exempted from quarantine at the hotel.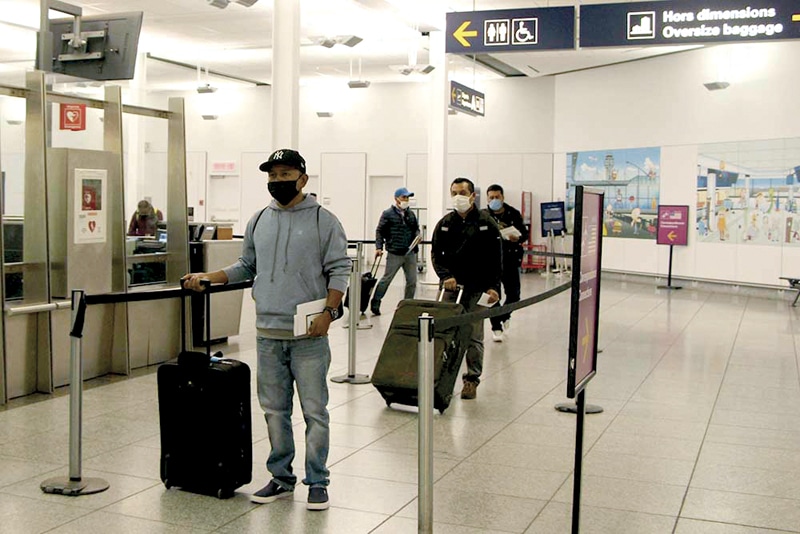 Whether from Mexico, Guatemala, Honduras or the Caribbean, foreign workers arriving in the region will have to quarantine directly at their place of residence. As Fernando Borja of the Foundation for Foreign Agricultural Worker Recruitment (FERME) explains, workers have to undergo three drug tests. "There is an initial test carried out 72 hours before the departure, said Mr. Borja. There is a second test upon arrival at the airport. Thereafter, the worker is directed to his place of residence, where he must remain isolated. Finally, the worker takes another drug test 10 days after arrival and on the 15th day he can start work."
As of March 31st , 630 temporary foreign workers were already in Montérégie. "The big months to arrive are April, May and June. These are people who come here with employment contracts. Their stay vary from a few weeks to a few months. Usually, temporary foreign workers are in Quebec from April to November. However, there are a few exceptions. There are workers who stay here for 2 years. This is the maximum authorized duration."
Conditions to be observed
The government has put in place strict conditions to be observed for exemptions from hotel quarantine for foreign workers. The employer must make sure that the worker does not interact with any other worker or any other person who is not in quarantine and he can help him to have access to food, medicine or basic supplies.
The employer must regularly monitor the health of workers who go into quarantine as well as any employee who becomes ill after a period of quarantine. If a worker exhibits symptoms at any time, the employer should contact local public health officials.
It is also the employer's responsibility to provide information regarding COVID-19 to the worker, from the first day of the quarantine. It is recommended that the information be provided in a language that the worker understands.
Like all Canadians, the employer is asked to report to local police any violation of the Quarantine Act committed by a worker in quarantine or isolation, including workers who fail to meet the mandatory quarantine period.
Finally, the employer must pay the worker normal pay and benefits during the quarantine period. Specifically, the employer must pay them for at least 30 hours per week, at the hourly wage rate specified in the Labour Market Impact Assessment or the Job Offer.