In the near future, Boulevard Mgr-Langlois in Salaberry-de-Valleyfield may be prohibited for heavy goods vehicles. At least, that's what Minister of Transport François Bonnardel suggested.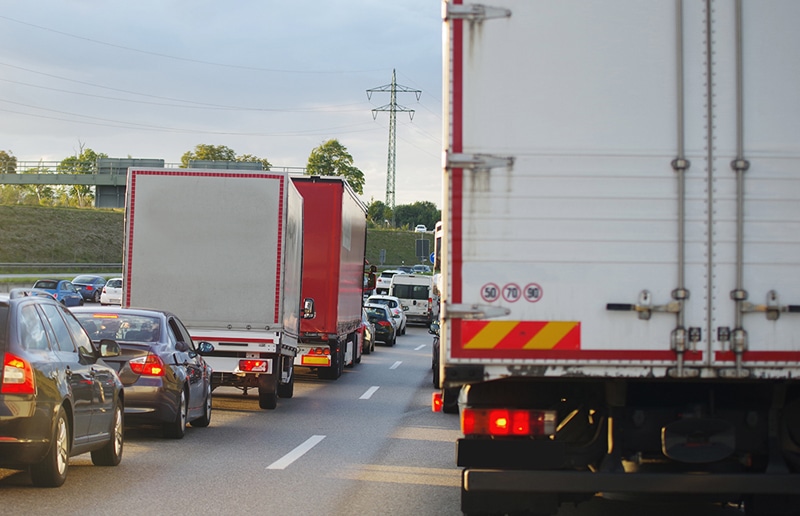 Passing through the region to visit the port of Valleyfield and meet the mayors of the various municipalities in the county of Beauharnois,
Mr. Bonnardel underlined that reducing the number of heavy goods vehicles on the boulevard was a commitment made by the member for Beauharnois, Claude Reid and that he intended to address the problem.
"I had lunch this morning in Salaberry-de-Valleyfield and I did see the presence of many trucks. We want to make our roads safer, so we have to address this problem. This is why a passage ban for heavy goods vehicles in transit on Boulevard Mgr-Langlois could be implemented quickly."
The Minister of Transport specifies that the presence of heavy goods vehicles in transit represents a large number of vehicles daily.
"Initially, the ban would be during a set schedule, said Minister Bonnardel. Only heavy goods vehicles with local delivery in the area would be authorized. Currently heavy goods vehicles are not allowed to travel in the left lane from 7 a.m. to 7 p.m. It should be understood that many truckers use the boulevard in order to avoid going through the toll booth. Having so many trucks using this transit lane to bypass the toll is hurting our roads. I can understand the economic side for some businesses, but beyond all that, there is the safety of the community, of our pedestrians and cyclists to consider."