After ceasing its operations as a result of the situation related to Covid-19, Maison Trestler is once again opening its doors to the population.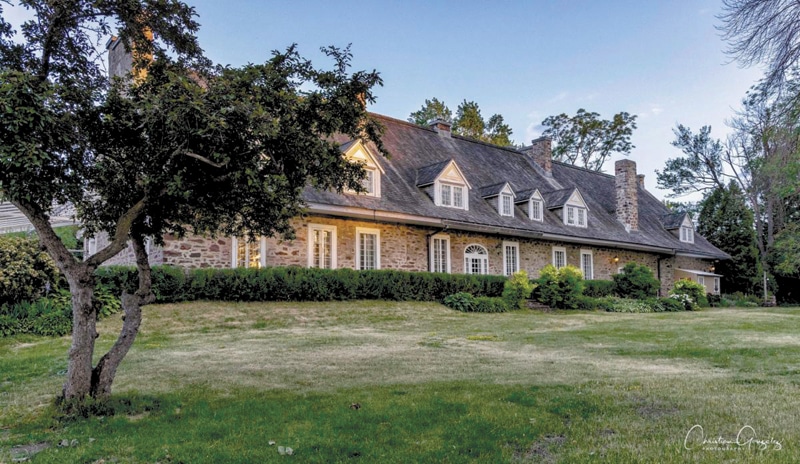 (photo Christian Gonzalez)
Maison Trestler's team is ready to receive its customers in complete safety. Hygiene measures are implemented to comply with public safety regulations. The staff invites the public to come and discover the place through an immersion of its history, its exhibitions, its concerts and other major events.
From September 17th until the end of December, visual art exhibitions will be presented to the public. Note that according to the instructions of Public Health, there will be no opening for these exhibitions.
Antoine-Aimé Dorion Gallery
Come and discover Nicolas Novac's exhibition "Les Mouvements de l'âme (Movements of the Soul)", winner of the TRACE Vaudreuil-Soulanges competition, which is in its 2nd edition.
At the Rainville lounge
The exhibition by artist R. Guy Pilon (1928-2012) "Rencontre inattendue (Unexpected encounter)" will be presented there.
Special concert
On Thursday, September 10th at 3 p.m., pianist Jean-Philippe Sylvestre will offer a private concert, access to which is restricted to 35 people. Note that it is necessary to make a reservation and that the cost is $ 20 per person.
The legendary "Marché de Noël" (Christmas market)
On Saturday, November 7th and Sunday, November 8th, between 10 a.m. and 4 p.m., the legendary "Marché de Noël" will take place, with free admission.
Terrace rental
During the week, from Tuesday to Friday, it is possible to rent the house's outdoor terrace. Tables will be set up as well as chairs and tablecloths so that you can enjoy the superb view of the Ottawa River. This service is available for a maximum of 10 people. The cost is $ 50 for two hours, between noon and 2 p.m.
Guided tour
Discover all the secrets of the Trestler family and their descendants. This activity is free for members.
Membership – Becoming a Friend of La Maison Trestler
Thanks to your contribution, you encourage the protection of this heritage gem. You have the advantage of receiving all invitations related to our activities and benefiting from special rates for summer concerts.