Nearly ten organizations from the municipality of Saint-Anicet and the region attended a meeting with the local mayor, Gino Moretti to discuss the new action plan for the Age-Friendly policy.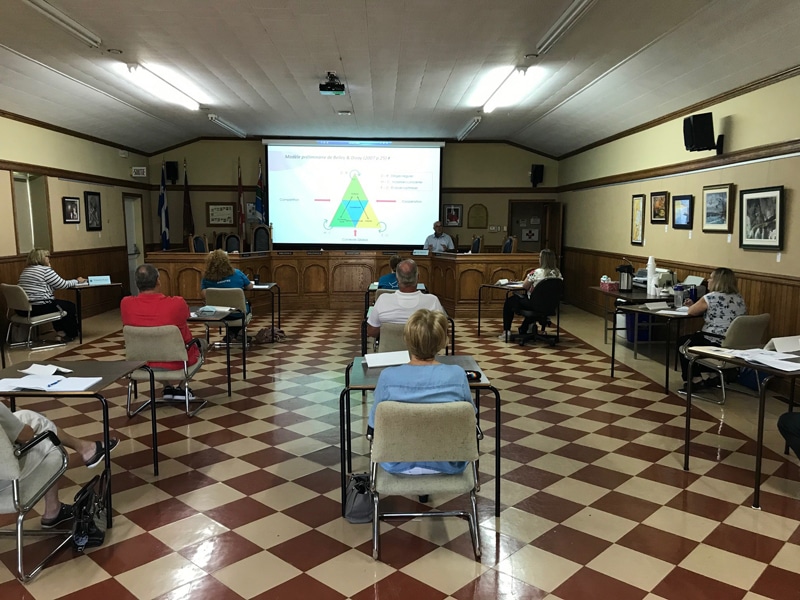 The Municipality of Saint-Anicet presented its MADA 2020-2023 action plan on Friday August 7th in its municipal council chamber. (Photo library)
Mr. Moretti holds the position of elected official responsible for seniors' issues at the city council. The results of the 2016-2019 policy were submitted over 23 actions carried out or in progress out of 35 identified actions. A great achievement for the 2016-2023 policy.
"I am proud to demonstrate my interest in the cause of the elderly, attests Mayor Moretti. The Municipality of Saint-Anicet needs to know your issues and needs to prepare an action plan that meets expectations."
The municipality has 12 months to submit its action plan thanks to the Carrefour Action Municipale et Famille. "I am happy to see the organizations attending, I am enthusiastic about the presentation made by the mayor. I am asking everyone to get involved in this process, which is meant to be participatory," says Gérard Guisnet, who is considered to be the resource person in support of the process.
The creation of the steering committee is the next action that the council will have to adopt and establish the orientations and the issues with the community.