The more the days go by, the more the lack of manpower is striking at the Suroît Hospital. On Monday, August 9, three sit-ins took place on the night shift. The nurses are at their wit's end. Many are considering resigning this week.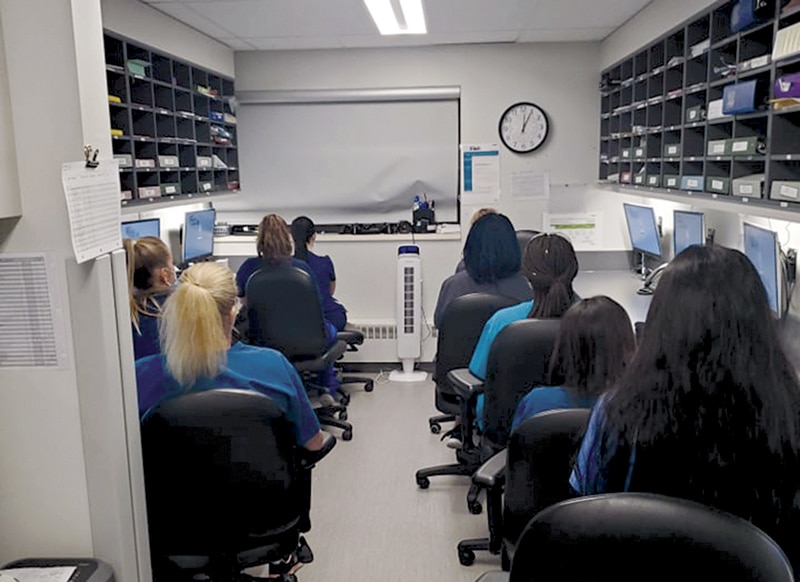 The auxiliary nurses at the Suroît Hospital are at the end of their rope. The team on the 8th floor, that of 2b and that of complex c suggested that the employer close the hospital or bring in the military. All this, during the first day in office of the new CEO of the Integrated Health and Social Services Center of Montérégie Ouest (CISSSMO) Philippe Gribeauval.
A nurse whose identity must be kept confidential since she would face suspension explains that on the day shift, Sunday August 8, health workers refused to work because the staff shortage was too high. "There is a lack of people on all shifts, all week long. It's not just a problem on weekends. Our conditions are diminishing."
According to healthcare professionals, management must stop seeing workers as pawns by constantly moving them. "The construction guys wouldn't take a plumber to do the carpentry job. It's the same with us."
This type of workload ends up exhausting the staff in place. "We're exhausted and there's no one who enjoys working. It is not normal for a team to rely on auxiliary nurses. Often, the latter did not want to be nurses because they did not want this pressure."
The president of the union of healthcare professionals of Montérégie-Ouest, Mélanie Gignac explains that 72 beds have been closed at the Suroît Hospital, but that the situation is not improving. "Healthy people have reached the breaking point, confirms Mrs. Gignac. The working conditions are not acceptable. To give you an idea, a nurse was forced to work overtime a few days ago. She objected, but was told she had to. Faced with this, she resigned on the spot and left."
Asked to comment on the situation, the member for Beauharnois, Claude Reid said he found the situation worrisome and asked the population to avoid going to the emergency room if possible.