Daniel Pinsonneault, a resident of the Salaberry-Suroît district and user of the Larocque Bridge, launched a petition to ask the Minister of Transport of Canada to upgrade the communications of the St.Lawrence Seaway Management Corporation (SLSMC).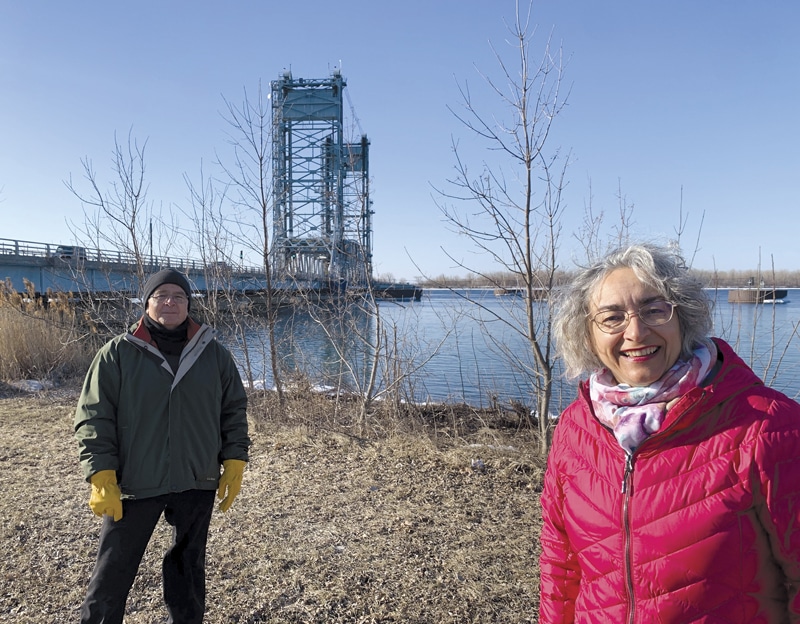 In the photo, Mrs. Claude DeBefeuille with Mr. Daniel Pinsonneault. (Photo Claude DeBellefeuille)
The text appended to the petition underlines "that the lack of reliable communication on the operations of drawbridges Nos. 9 and 10, maritime incidents and equipment breakdowns have significant economic repercussions for businesses throughout the region and that ground and marine transportation is crucial for the economic development of municipalities and towns in the Salaberry-Suroît district and of Quebec".
Through a press release, Mrs. Claude DeBellefeuille, points out that since her election in October 2019, she has observed a growing number of dissatisfactions and complaints related to poor communication on the part of the SLSMC and users.
The latter also set up an action and monitoring committee in February 2020 whose mission is in particular to improve relations and communication between the St.Lawrence Seaway Management Corporation and its users (motorists, cyclists and boaters). This committee is made up of locally elected officials from all levels as well as representatives in the SLSMC. "This petition expresses the demands of users" outlines the elected official.
The population is therefore invited to sign this petition, by May 11th , 2021, in order to be heard as a region, online at https://petitions.ourcommons.ca/en/Petition/Details?Petition=e-3252