The City of Notre-Dame-de-l'Île-Perrot reports acts of vandalism committed on Friday, March 5th on the site of a residential development project located north of boulevard Perrot, between 63e Avenue and 68e Avenue.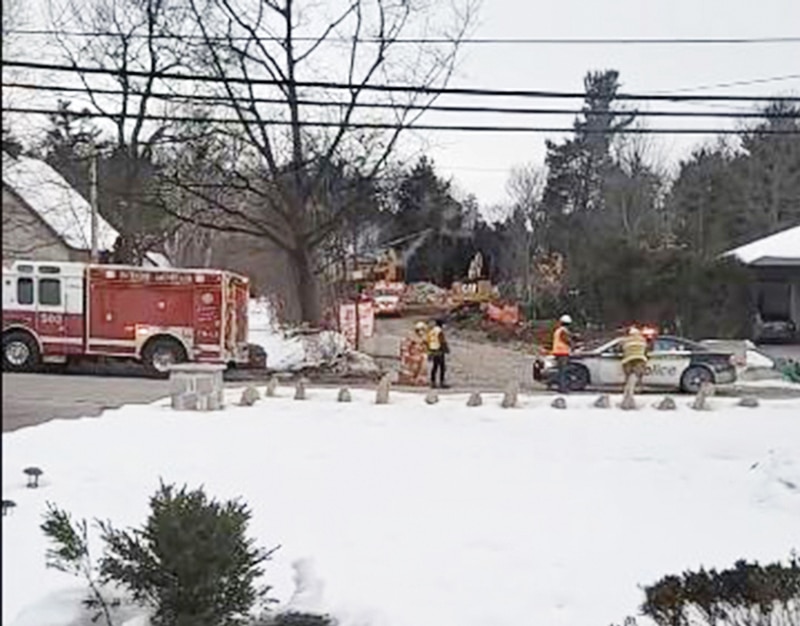 Early on Friday, March 5th , an excavator was set on fire, and the windows of vehicles that were on site were smashed. The vandals left a sign on which was written: "SOS Sauvons les chênes". ("SOS Save the Oaks")
"After spreading hateful and defamatory comments on social media, opponents have just crossed the line, said Notre-Dame-de-l'Île-Perrot Mayor Danie Deschênes. Their gesture could have had serious consequences for the citizens. I hope that the investigation conducted by the Sûreté du Québec will identify those responsible for these disgraceful acts who resort to violence to express their disagreement with a residential project that has obtained all the necessary authorizations from the Ministry of Environment and Fight Against Climate Change."
"Enough is enough! The vast majority of opponents of the project do not live in Notre-Dame-de-l'Île-Perrot. Only a handful of them live here. The movement is led by activists who call for civil disobedience. They have been conveying, from the very beginning of their campaign, false information on the flora and fauna that characterize the wooded area, such as the fact that it is considered one of the last white oak woodlands south of the St. Lawrence and that we can find the Western Chorus Frog. It's wrong!", adds Danie Deschênes.
The mayor reminds us that the city's development vision is based on the respect for the environment and is based on rigorous scientific data and analysis. Notre-Dame-de-l'Île-Perrot is an eco-responsible city that has adopted a clear environmental policy comprising several initiatives for the entire territory. Members of the council and the municipal administration have always favored a dialogue based on listening and respect. "Vandalism does not promote constructive exchanges, quite the contrary. Those responsible will have to answer for their actions", concluded Danie Deschênes.