This drama, produced in 2018 in Great Britain, introduces Florence Green, a recent widow. It is 1959. To flee from the pain which has overcome her and in memory of her husband who shared a love of literature with her, she decides to move to Hardboroug in England where she intends to open a bookshop. To this end, she purchases an old abandoned building, which prompts the wrath of an important person in the area, Mrs. Gamart, who has intended to set up a cultural centre there. The struggle to be accepted and open people's minds is difficult, particularly since several consider that Florence is selling subversive works. Nevertheless, an unprecedented cultural awakening is on the point of being created in the small port town.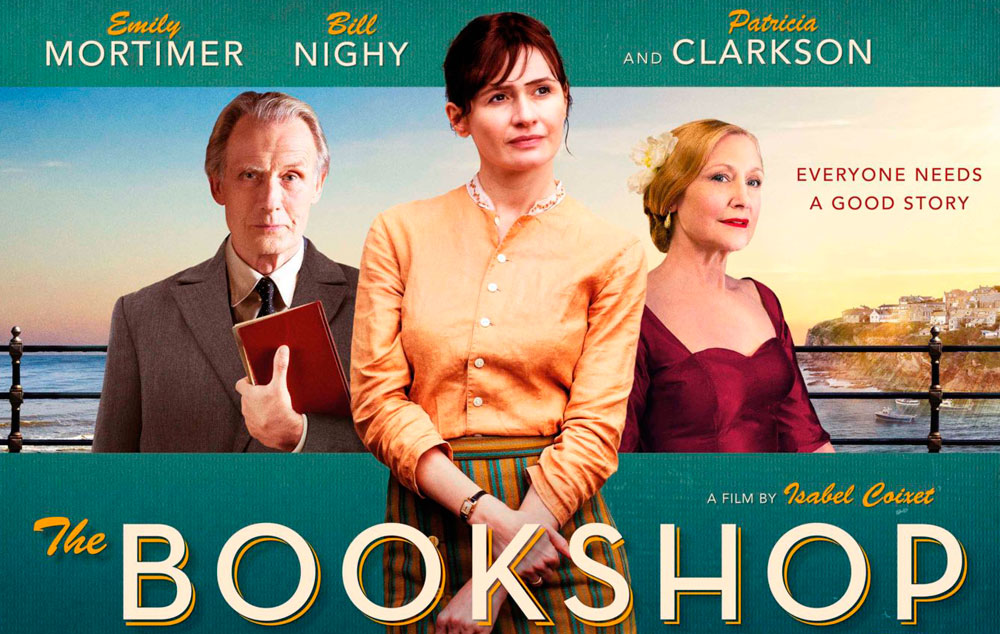 This adaptation of the novel by Penelope Fitzgerald represents a scathing allegory on the position of culture in today's world. In 2017 in Spain, the film received three Goya prizes for the best film, best director and best screenplay adaptation.
The film will be presented at The Little Green Library at 4 Lorne in Huntingdon in its original English version on Friday, December 7 at 7:30 p.m. and in French on Sunday, December 9 at 2 p.m. It is a film for all. Admission $7 for adults and $3 for those 16 years and under.