The Montérégie West Community Network (MWCN) is a non-profit organization dedicated to the development of the English-speaking community in the greater Montérégie West region through education, health, culture, and social and community services.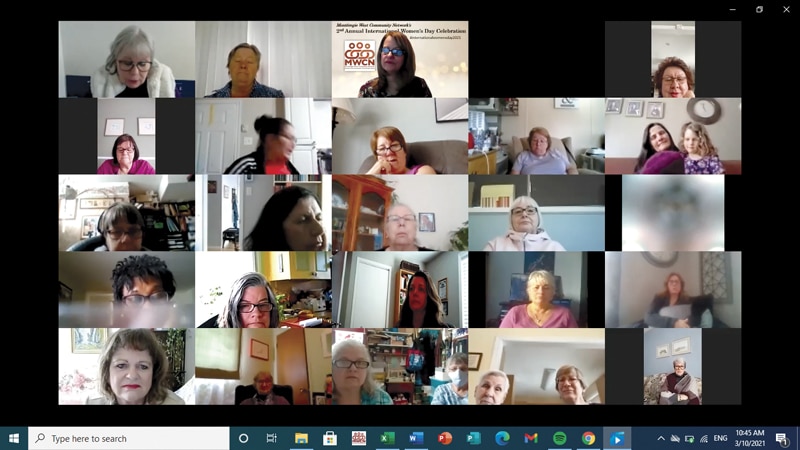 Over the past 3 years, the MWCN has experienced remarkable growth through the establishment of several satellite offices throughout the territory, including Pincourt, Huntingdon, Candiac, Châteauguay and soon in the Jardins-de-Napierville.
During the pandemic, the MWCN acted as an essential service and did not stop offering its activities. The ZOOM strategy allowed us to stay in touch with our members and to hold more than 48 information/training sessions in the fall of 2020 and winter/spring of 2021, with more than 1300 participants. Thanks to the collaboration of about twenty other organizations in the area, we were able to hold these sessions on various subjects of health, education, culture, and social and community services.
We also held major events to celebrate Women's Day, St. Patrick's Day and the Vaudreuil-Soulanges Youth Gala; close to 1000 participants attended these encounters on ZOOM.
We have partnered with the Southwest Voice newspaper, which covers the same region as MWCN (Montérégie West), and we have been publishing weekly articles on the English-speaking community in the region for the past year. We are very happy and proud of this collaboration with VIVA MÉDIA.
We recently added to our team of 10 employees an employability project coordinator, a program manager and soon a Network Partnership Initiative coordinator for the Jardins-de-Napierville.
All of this is made possible through the contribution of the Quebec government's Secrétariat aux relations avec les québécois d'expression anglaise. We look forward to a promising future.
For $10/year, you can become a member of MWCN and enjoy all our activities: www.mwcn.ca.
Clément Bergeron
www.mwcn.ca