Marie-Claude Nichols (MNA in Vaudreuil) announces a special collaboration with the organization Le Zèbre Rouge allowing young children in the district of Vaudreuil to receive a recycled bicycle absolutely free.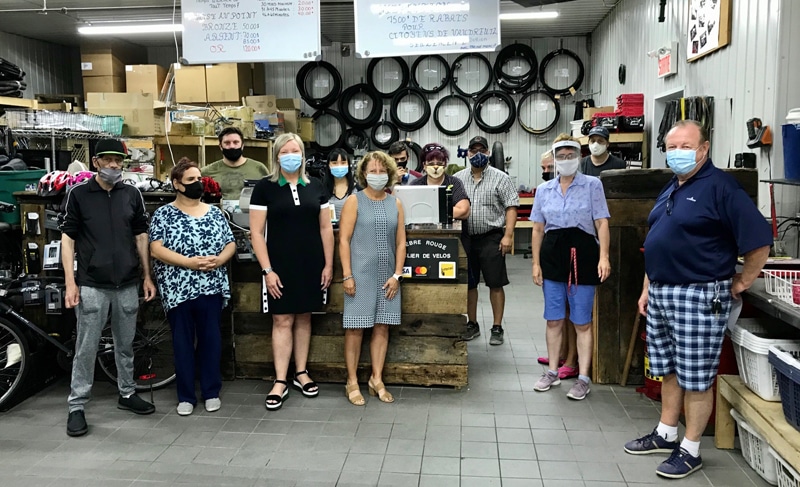 The partnership between the MNA and the resource will last until September 12th and will allow young families in the district to acquire one of the 100 specially selected bicycles free of charge. The process is very simple, families go directly to the Le Zèbre Rouge boutique located at 115, chemin De Lotbinière in Vaudreuil-Dorion and children choose their bikes among the many available bikes. The only condition required is that the family present proof of residence confirming that they live in one of the 7 towns in the district.
Remember that the Le Zèbre Rouge offers a social integration and employment integration program serving to increase autonomy, skills and adaptation to the labor market to young adults with mental health problems with or without intellectual or physical limitations.
"By encouraging Le Zèbre Rouge, Mrs. Nichols, gives participants in mechanical training the chance to develop a professional aptitude that is essential to their success in the job market," says Gilles Boyer, president of Le Zèbre Rouge. We appreciate this solidarity and support for our mission, and I sincerely thank MNA Nichols."
"This association feels completely natural since it allows to bring a little respite to our young families in these difficult times, to protect our environment and to financially support an organization whose community mission, mental health, I hold dear to my heart", confirms Marie-Claude Nichols, MNA for Vaudreuil.