Recently, the MP Claire IsaBelle launched a call for submissions to personalize the 2021 holiday card that will be posted by the county office.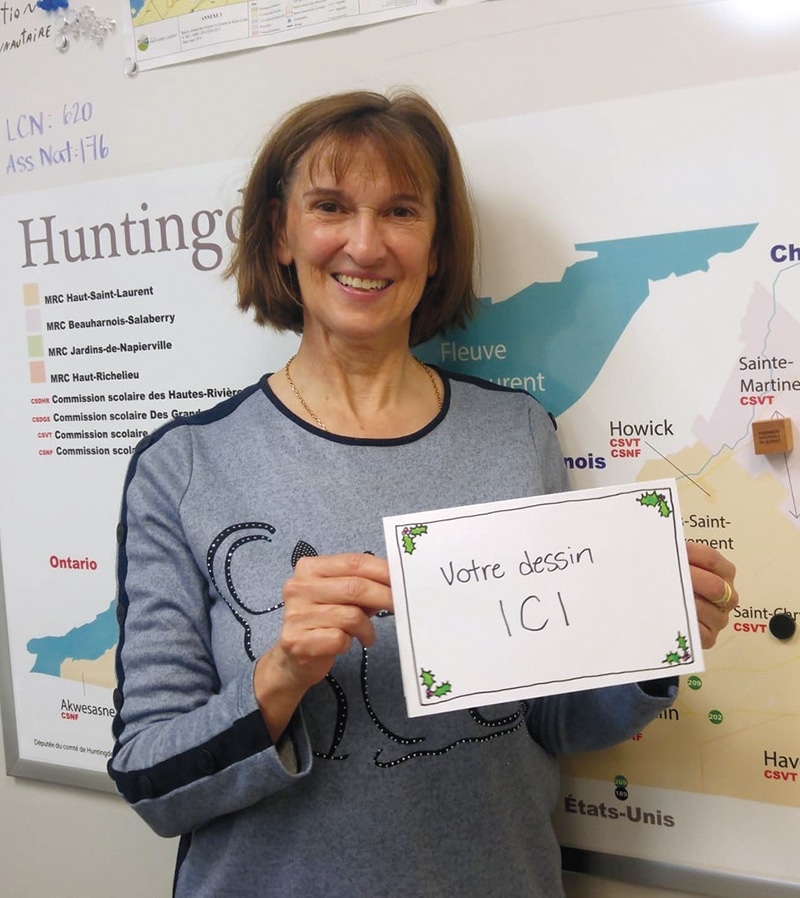 (Photo Claire IsaBelle's Facebook page)
The aim is to promote the talents of the constituency. Thus, young and old are invited to present their artwork, whether in the form of a drawing, a painting or even a photograph. Whatever your artistic perception of the holiday season, your creativity is called upon.
Those who are interested in submitting their work can do so before November 1st . Simply send your artwork via email at Marie-Claude.Picard@assnat.qc.ca or by mail at 263, rue St-Joseph, Sainte-Martine QC, J0S 1V0.
The selection of artworks will be made by a committee. Note that no award of any kind is associated with this request. By participating, you authorize the reproduction of your artwork on our cards with your signature.