Since March 2020 social media has been an outlet for many people to connect with their friends, family and community. The group Pretty, Obscene, and everything in between on Facebook is a group that encourages women to speak about their issues, seek help and to find encouragement in decisions they need to make. It is a group that leaves judgments aside and is always ready and willing to help those in need.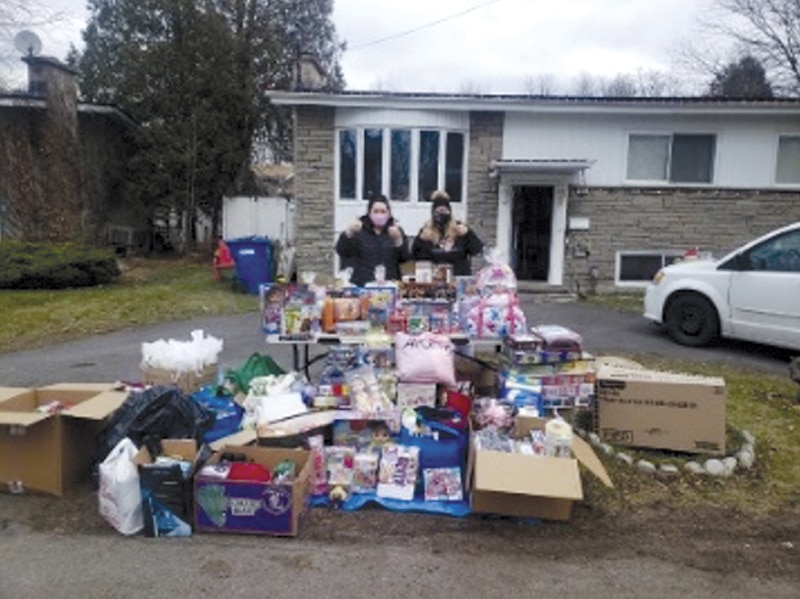 The group was started by Lyndzay Chartand, resident of Chateauguay. "POB was a distant dream of mine for 2 years before I finally opened the group. I wanted a place where women could leave their past habits and insecurities behind them and feel safe in a space to share with other women and not feel judged. A place where we could vent, laugh, scream, and come together. I remember thinking of the name. Pretty, Obscene, and everything in between. Felt like my life in a nutshell."
The group was started in 2019 and started by hosting little get togethers, and the first fundraiser the group took part in was raising money for a local women's shelter in Châteauguay. It was a great success where a total of $2000 was donated, along with physical gifts.
Since then, the group have raised multiple fundraising initiatives to help the community; whether it was a toy drive, a food drive and supporting a local Châteauguay resident who was pregnant and was diagnosed with cancer.
Aside from fundraising and helping the community, this group holds various online activities. At the beginning of the pandemic the group was holding Karaoke every Friday evening. It was a time that everyone needed to have a few laughs and to have a little normalcy in their lives. The group also holds auctions so that the ladies can go "online shopping", and everything is done respecting safety regulations.
The group started off small and now has over 1000 members. "Honestly, even though we have accomplished and helped so many locally over the last 2 years, the best part is hearing stories from women who say the group changed their lives. That they finally gained the confidence to step up and make moves to be happy. They finally saw their worth and BELEIVED in themselves. That is what this was all about. Love, encouragement, brutal truths, and making sure everyone knew they weren't alone", -Lyndzay Chartrand. This group is much like MWCN. A community coming together to support one another, through good and bad times.
Tonya Wright
www.mwcn.ca