For a 3rd edition, the team of churchwardens of the parish of Saint-Timothée will participate in the Religious Heritage Days scheduled for the September 12th weekend.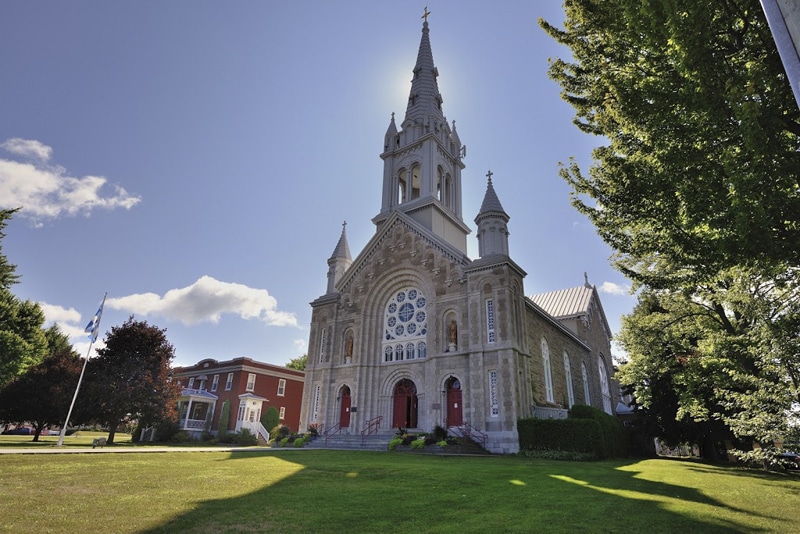 The Québec Religious Heritage Council supports the Religious Heritage Days event which aims to provide Quebecers with an opportunity to appropriate their religious heritage and to better understand and appreciate its multiple artistic, historical and architectural characteristics, as well as its importance in the community.
Regarding the Saint-Timothée church, we will remember that following a major conflagration on December 31st , 1908, the reconstruction of the current church began in 1909, inside the stone walls dating from 1844. The church includes a Casavant Opus 433 organ, of great notoriety and a truly remarkable sound, and maintained in its original condition since 1910.
Programming at Saint-Timothée Church will be available to visitors on Sunday, September 13th between 10 a.m. and 3 p.m., and it will include:
9:45 am – Welcome to the exceptional site of the Saint-Timothée church, specially embellished for the occasion,
10:00 am – History and heritage linked to the church and parish of Saint-Timothée, with Guided tour and background music,
10:30 am – Mini-concert with renowned violinist Sara Mooijekind, music for the occasion and meditation,
12:00 p.m. – Thematic conference entitled: "Les pierres tombales nous parlent (Tombstones speak to us) …," followed by a guided circuit from the cemetery, dating from 1837,
1:00 p.m. – Historical and heritage discovery of the church and parish, and free or guided visit, your choice in the afternoon, with music and atmosphere that will envelop you.
In the context of the collective effort to counter the spread of the coronavirus disease, the event will take place in compliance with the rules of public health and the capacity of the environment to welcome visitors.