The Court of Quebec maintains the rejection of the project to operate a quarry involving blasting at the intersection of Rang Sainte-Marguerite and Montée Saint-Isidore, which puts an end to the legal proceedings of the case.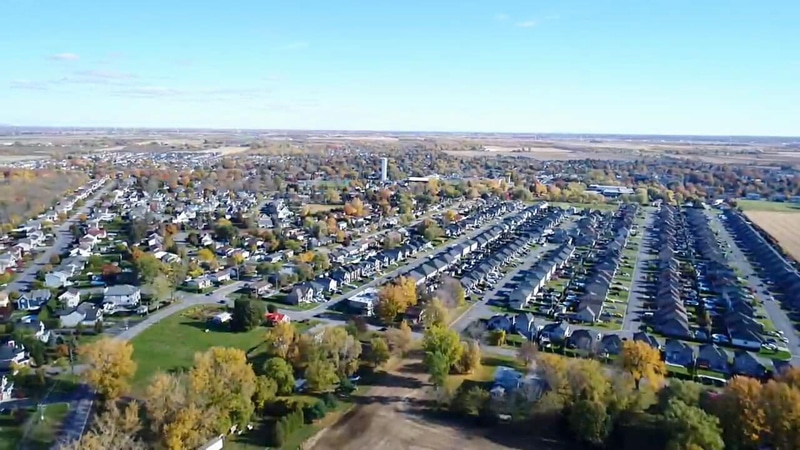 Vestibulum porta pretium porta nulla posuere elit vel molestie aliquet. (Photothèque)
Rendered on March 17th , 2021, the decision of the Court of Quebec rejects the request for appeal of the verdict of the Administrative Tribunal of Quebec of November 11th , 2019, upholding the decision of the Commission de Protection du Territoire Agricole du Québec (CPTAQ) of August 3rd , 2018, which had refused to authorize the quarry project involving blasting, while authorizing under conditions, the backfilling of existing holes on the site. The City of Mercier claims to be delighted with this recent decision.
The mayor of Mercier, Lise Michaud, emphasizes that this decision represents the end of this saga: "The promoter has now exhausted all the legal recourses available to him. This therefore means that no quarry involving blasting will emerge in the Mercier territory. This is excellent news, because the arrival of a quarry involving blasting would have been a real environmental time bomb, with serious consequences on the quality and quantity of drinking water, on our agricultural lands, as well as the quality of life of our residents."
This decision also represents a relief for a good number of regional partners. "As with the announcement of the CPTAQ's decision, we would like to thank all those who supported us in our efforts against this project. We can think of citizens and farmers, the Roussillon RCM, the Québec Produce Growers Association, the Union des producteurs agricoles (UPA), the Table des préfets et élus de la couronne sud (TPECS), the Montreal Metropolitan Community (MMC), to the municipality of Saint-Isidore, as well as to several environmental groups", said Lise Michaud.