Finance Minister Carlos Leitao was at the Marché Métro Charrette in Saint-Chrysostome on December 20 to formalize the coming into effect of the Act respecting the development of the small-scale alcoholic beverages industry, Sale of craft alcohols in grocery stores.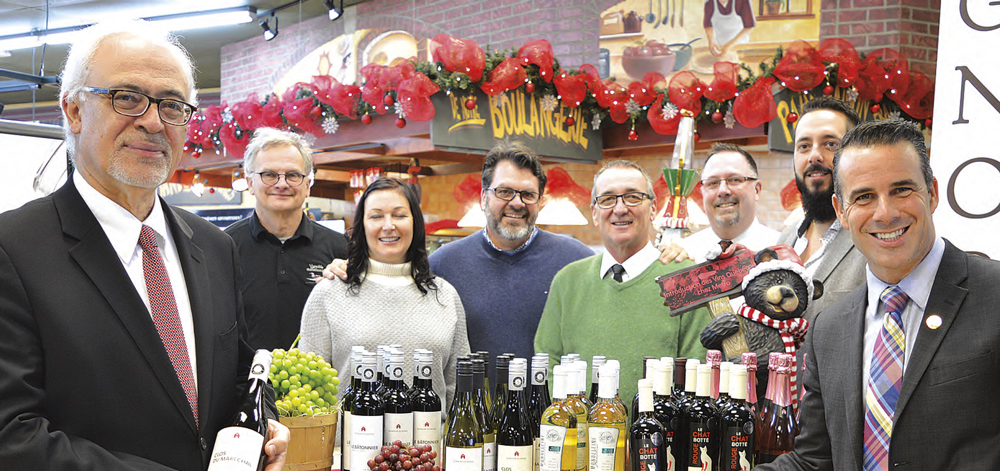 "Quebec's wines and alcoholic beverages industry is growing and, in this context, it was essential to modernize our legislation in order to support its craftsmen by opening the doors to new outlets that will allow them to radiate and to grow as they deserve in all regions," he said.
In addition to allowing the sale of Quebec wines in grocery stores, it will now be possible to buy more than one bottle of beer in microbrewries and to consume it at home. The same will apply to artisanal distillers, who will be able to sell on the spot for subsequent consumption.
A new class of artisanal liquor and spirit licence will be established to allow licensees to operate their own distillation facilities. At the same time, a new artisanal cooperative permit will allow members to diversify their production while sharing distillation costs, which will help to improve their competitiveness. The Régie des alcools, des courses et des jeux will continue to ensure that standards are in place to guarantee consumers the quality of products," said the Minister of Municipal Affairs and Land Occupancy, Minister of Public Safety and Minister responsible for the Montreal region, Martin Coiteux.
This legislation is a follow-up to the bill tabled by the Member of Parliament for Huntingdon and Chief Government Whip Stéphane Billette in June 2013 in the National Assembly. He recalled that the Haut-Saint-Laurent region has several artisanal producers of spirits: vine growers, cider growers, brewers, distillers and other producers of artisanal alcoholic beverages. "Through this gesture, we facilitate access to Quebec products that are the pride of our regions," he said.