The City of Vaudreuil-Dorion has just obtained the "Monarch-Friendly City" certification from the David Suzuki Foundation. This commitment confirms the City's desire to preserve the habitat of the monarch through 18 concrete actions, which earned it the silver award.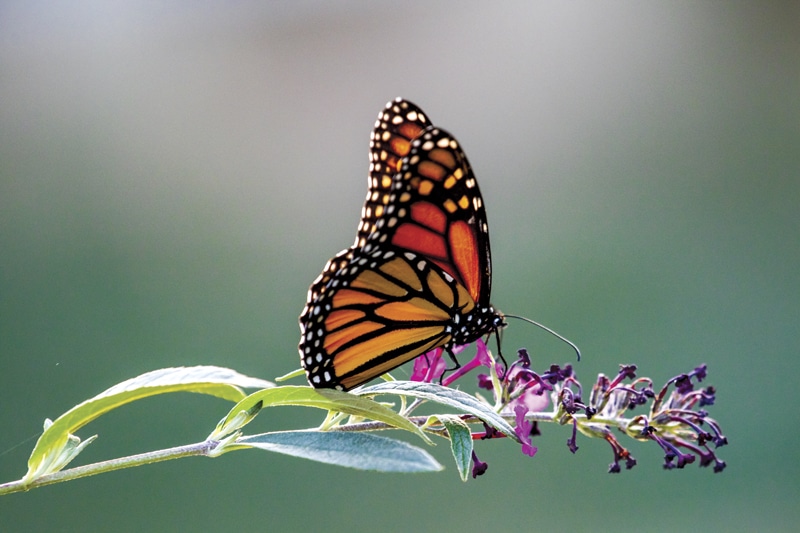 In the environmental policy of the City of Vaudreuil-Dorion, one of the objectives is to promote urban agriculture. Since the presence of pollinators is essential for the survival of plants, the city administration sought a commitment that would ensure the presence of pollinators in the territory. This is why steps have been taken with the David Suzuki Foundation to obtain this certification. Vaudreuil-Dorion therefore becomes the 81st city in Quebec to receive this qualification.
City Councillor and Chair of the Environment Committee Jasmine Sharma is delighted with the City's commitment. "Preserving the environment for future generations is important to Vaudreuil-Dorion, says Mrs. Sharma. This certification therefore goes hand in hand with our values of sustainable development. We are convinced that the people will join this movement and that our collective efforts will make a difference in this fight for the survival of the butterfly."
For several years now, the City has implemented various initiatives aimed at promoting the presence of pollinators, in particular the installation of insect hotels and the planting of milkweed and native nectar-bearing plants in public medians or on rights-of-ways. A concrete action plan will make it possible to perpetuate and enhance these commitments, in connection with the "Monarch-Friendly City" certification.
Citizens will also be called upon to participate in various actions to help restore the habitat of the monarch. As Jessica Genest, communications advisor for the City of Vaudreuil-Dorion, explains, citizens will be invited to plant milkweeds on their property and participate in the count of monarch populations. The City will also organize several educational activities in which citizens will be invited to participate.
One of the criteria for obtaining certification was to fulfill a commitment in the category "Demonstration gardens" and other activities. To this end, the City will proceed in 2022 with the creation of a garden of this type in a public place in the territory. At this time, the location has not yet been chosen.
Finally, the citizen engagement specialist at the David Suzuki Foundation, Julie Roy commends the City of Vaudreuil-Dorion's commitment to taking concrete actions to protect monarchs and their habitat. "Municipalities play a crucial role in the conservation of the monarch and its habitat, says Julie Roy. They can take simple actions that have a positive impact on the species and other pollinators, in addition to educating their citizens about the importance of taking part in this conservation effort. We hope it will inspire other municipalities to join in this broad movement to protect this iconic butterfly."