The Groupe Arbo-Ressources was mandated by the City of Vaudreuil-Dorion to eradicate ragweed (ambrosia) on its territory. As of Monday July 26th , the spreading of an ecological and selective herbicide in targeted areas, for a period of approximately three weeks, will be sprayed.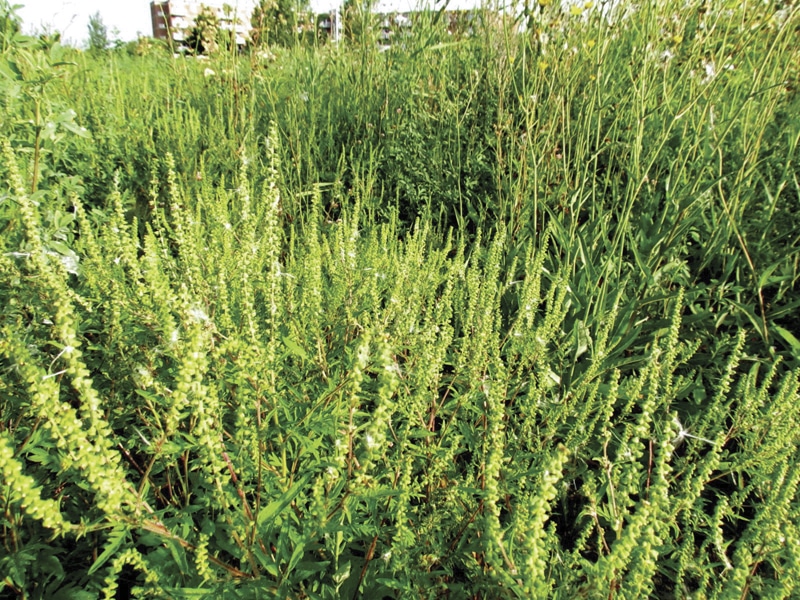 Completely ecological, the product used, Ragweed off, is an approved saline solution developed by a team of experts. It attacks ragweed plants without causing damage to other plants. This application will allow a significant reduction in the presence of the plant, mainly in the sectors at risk such as the edges of roads and cycle paths, parks and potentially infested vacant lots. Vaudreuil-Dorion has been involved in the fight against ragweed for several years now.
Every summer, ragweed affects the activities of one in six Quebecers. People with allergies suffer from repetitive sneezing, congestion, runny nose, itching and headaches to various degrees. The best way to combat this nuisance is to pull the plant out before flowering, since each can produce 3,000 seeds that can produce 600 new plants the following year. It is therefore important to inspect your property for ragweed. The health of a large number of citizens depends on it.