A generosity movement has emerged on Facebook, inviting women from all over Quebec to have fun amongst each other by offering each other gifts directly dropped off on the porch of their home.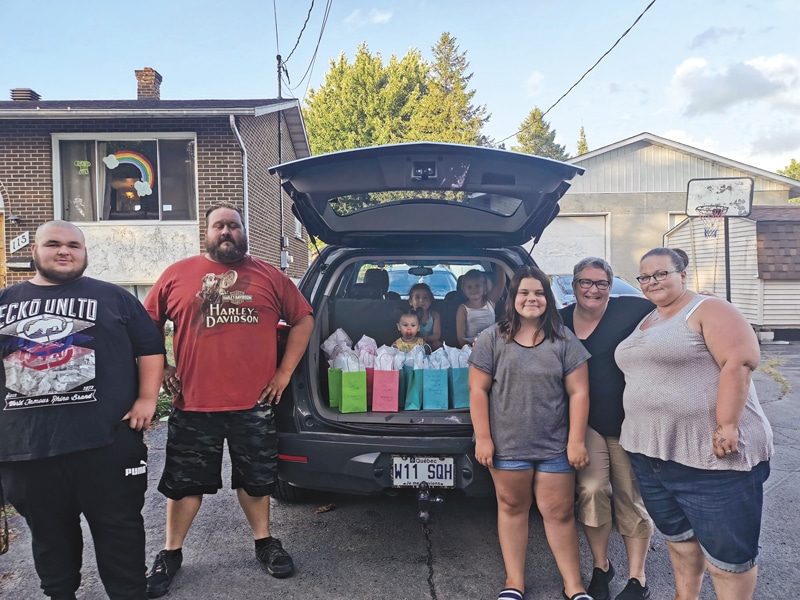 Nicknamed "les Ninjas", women from the region have joined the movement in large numbers. The goal is simple; all you have to do is join the Les Ninjateuses du Québec public group and enter your contact information under the post of women wishing to offer gifts while respecting the geographical area requested by them. Then, the Ninjas move in order to drop off the present on the porch of the house of the selected women without being seen by them.
Founded by Julie Lavoie, the Facebook group quickly reached more than 10,000 members. "With the Covid, it was difficult for everyone. This movement is good. They are women filled with love and they want to spread love. That's nice to see".
Pay it forward
Kathy Dubé, a resident of Salaberry-de-Valleyfield, has carried out more than twenty "Ninjatage" missions, a term used by the women who participate in them. The son of a certain Adrienne took his own life. The grief-stricken woman relentlessly knitted pairs of slippers. Through her tears, she realized that she had made dozens and dozens of pairs. Not knowing what to do with them, she then decided to place them in a box and entrust them to her reflexologist, Nishan Levesque, so that the latter could sell them.
Currently at the end of her life, Adrienne suggested that Nishan Levesque keep the box and the money since she no longer had the energy to take care of them. The latter sought advice from her niece Kathy Dubé who immediately told her about the group Les Ninjateuses du Québec. Thus, Mrs. Dubé received the box of slippers as well as the meager loot collected. "I picked up the box and sold a few pairs of slippers to those around me. With the consent of my aunt and Adrienne, I added an amount and bought some small gifts to complete my goody bags. I then selected 22 women with children and added slippers for them. I would like the women to send me pictures of their children with the slippers on because I would like to make a little video for Adrienne afterwards. I'm sure she'll be happy to see that her slippers finally made children happy. She will, in her own way, participate in this chain of happiness," said Kathy Dubé.
Those who participate in the movement are unanimous; playing Ninjas is exhilarating and brings happiness to those who give as well as those who receive. Note that those who re-ceive a visit from a Ninja, must in turn do the same. Many take the opportunity to live the experience with their children, benefiting from their speed and agility in putting down the present, knocking on the door and running away without getting caught.