On Thursday, September 9th , MWCN employees enjoyed a wonderful day out of the office by participating in a team retreat at Centre Notre-Dame-de-Fatima in L'Île-Perrot. The purpose of organizing a meeting in such a casual setting allowed us to brainstorm and bring forth ideas and plans not only for the coming months, but to discuss the path of our organization moving forward.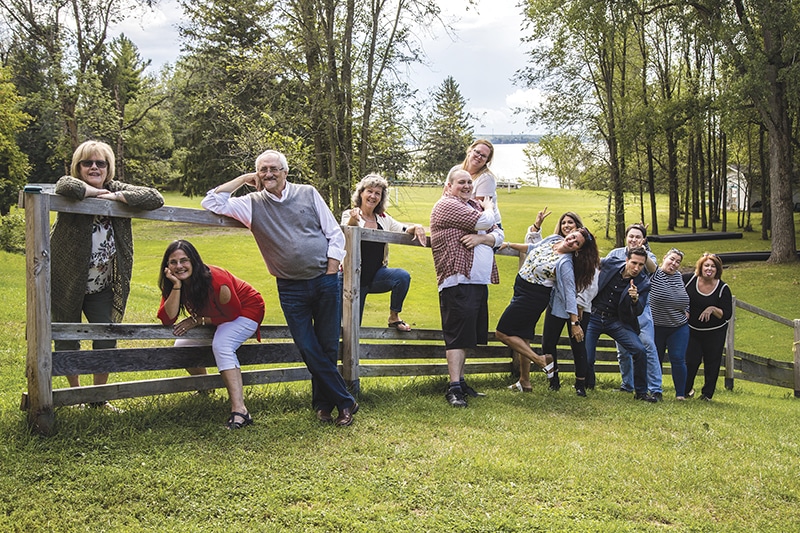 We started our meeting with an introduction of new employees, as well as what each of our roles and responsibilities are in this great organization. This was followed by an 'Ice Breaker' team painting activity, and I can honestly say that some of us are wonderful artists, while some of us are not!
We enjoyed presentations on plans for branding MWCN to enhance our presence province-wide, the creation of the ESEC Program (Empowering Skills for Employment Certificate) which will be linked to our Employability Action Plan, benefitting our youth sector. We held open discussions, team sharing, and then enjoyed a scrumptious lunch, followed by team pictures that gave us an opportunity to act a little silly, bringing out the team spirit in all of us.
Our Executive Director, Pauline Wiedow then congratulated everyone for such a successful year and thanked her employees for their hard work and dedication in serving our respective communities, especially for remaining available during Covid. Our senior community was well taken care of through constant communication and delivery of care packages to each of their residences. Our pre-school is thriving, our summer activities were enjoyed by everyone, and sharing important health information remains constant. Programs are being developed to focus on our youth, and all of our offices are now considered 'Wellness centres' in order to continue to enrich the lives of our Senior population.
All in all, it was a very productive and successful retreat, with much being accomplished. The camaraderie that exits within our team will only enhance our capabilities in providing resources amongst each other and add richness to the lives of the Montérégie West community!
255, boul. d'Anjou, suite 203, Châteauguay, J6J 2R4 – Tel.: 450 691-1444
117D, Cardinal-Léger, Pincourt, J7W 7A8 – Tel.: 514 425-0399
72, Dalhousie, suite 201, Huntingdon, J0S 1H0 – Tel.: 450 264-3596
9, boul. Montcalm N. suite 512, Candiac, J5R 3L4 – Tel.: 438 455-2447
Lorie Marcotte
Coordinator of Community Development
www.mwcn.ca