The City of Saint-Lazare is about to complete an ephemeral park project in its village core. It should be ready for use within the next two weeks.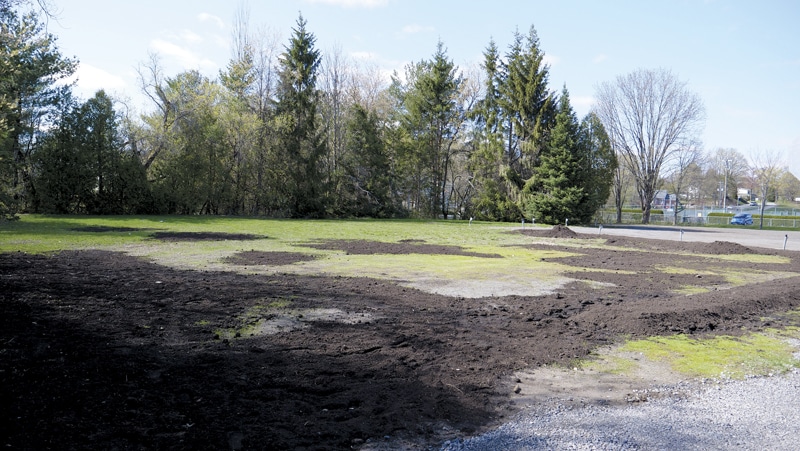 Geneviève Lachance, councillor for district one of Saint-Lazare, indicates that the project started at the request of a downtown merchant. She wanted a space that would help both entrepreneurs and clients.
"We had already heard about ephemeral parks in a few cities in Quebec such as Sherbrooke and Saint-Bruno, says Mrs. Lachance. The Saint-Lazare economic development committee studied the idea and proposed it to council. They accepted the offer and work has been underway since then."
The selected lot is located near the shops and already belongs to the city. This land will be redesigned superficially with earth to accommodate picnic tables, benches and garbage cans.
According to Mrs. Lachance, the arrival of this park will be beneficial for all.
"Shops will be able to offer their customers seats to enjoy their meals, she says. For their part, citizens will have a place near the shops to rest and eat."
In addition, Mrs. Lachance stresses that the park is not an invitation to gatherings. Also, asserts that the dining tables will be distanced and that no grouping will be tolerated.
A two-step project
The project is spread over two phases. The first, which is almost complete, is the landscaping of the park with dining tables and garbage cans. The goal of this phase is to make everything functional so that citizens can benefit from it as soon as possible. For its part, the second phase of the project is an embellishment of the ephemeral park.
"We are going to appeal to artists in our city to come up with artworks that will be exhibited on the lot in question, said the councillor for district one. This phase will start in June."
The park will be in operation from May until October weather permitting.