MWCN understands the issues of isolation and the importance of relationships and recognizes this by commending all of its members who have persevered to date and are living each day to it's best despite our pandemic challenges. There have been many ups and downs, throughout, yet people always seem to rise to the challenge.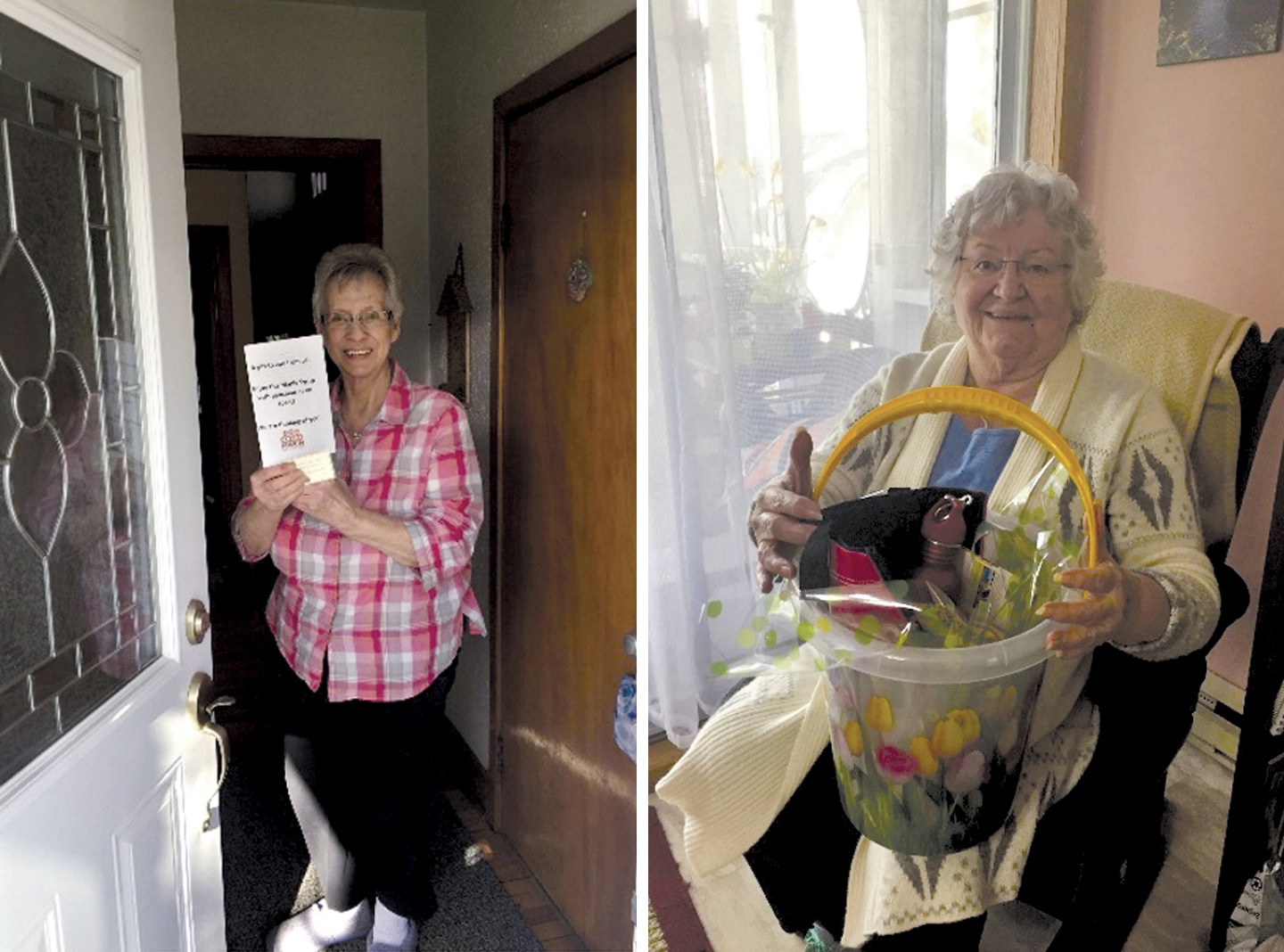 On a weekly basis, MWCN continues to connect with the English-Speaking community to let them know that they are not forgotten. We always enjoy celebrating our members and often do so by surprising them with little goodies. This past month was no exception.
Throughout March, employees and volunteers dropped by homes to pass out local cans of maple syrup to lucky members and more importantly have a chat. Along with the canned syrup was a little write up… A total of 120 cans were distributed between our three MWCN locations.
Thanks for the delicious maple syrup that was delivered to my home yesterday. I enjoy maple syrup as a very healthy treat.
The brochure was appreciated, too. The picture was especially heartwarming as my Mother was in the picture featured.
It was 1912. Great memories and heritage. Happy Spring! – Jean Furcall
With Spring's arrival, we again enjoyed putting together a Spring Basket, filled with lots of goodies to enjoy and use especially with the nicer weather approaching. All members names were put in a hat and drawn, and we would like congratulate Lettie Rowat Donnelly, of Huntingdon, our big winner!
Elliott Arthur, her grandson, was happy to deliver the basket and congratulate her.
Our members within our English-Speaking communities are important to us and anyway we can celebrate, encourage, and support them is something that we always look forward to.
Watch out, you never know, MWCN could be knocking at your door in the near future!
Kim Wilson
MWCN Châteauguay Valley, Salaberry-de-Valleyfield, Jardins-de-Napierville
www.mwcn.ca